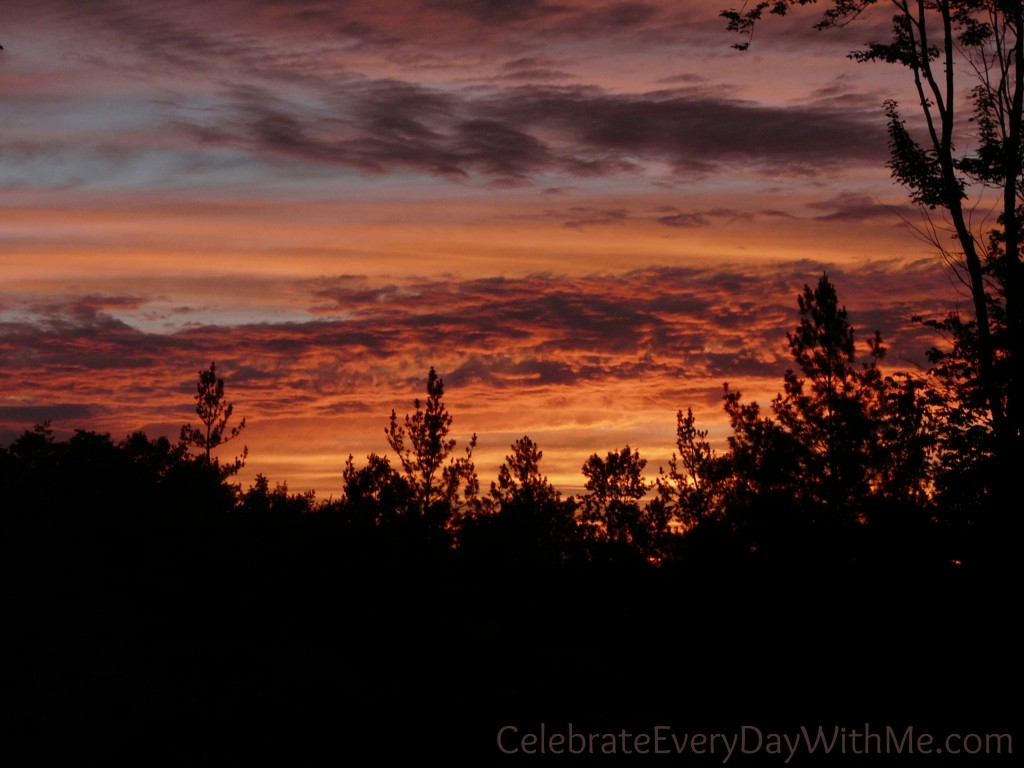 Today is our final summertime Photo Friday and this picture is my own, taken from my back deck.  We are treated to so many gorgeous summer sunsets.  Billowing clouds, rich colors, each uniquely painted across the vastness of the sky.  It is one of the things I will miss in the next house when my garage is what sits with the best view of the west.
But nonetheless, here is what I'm enjoying about this single snapshot of my summer life:
The heavens do declare the glory of God and the work of His hands (Psalm 19:1).  They reveal and make clearly visible His eternal power and His divine nature (Romans 1:20).
The reminder to slow down and enjoy beauty.  It may be a sunset, it may be a blooming flower, it may be the smile on your child's face when he gets home.  Enjoy the beauty of life.
Life changes.  Cherish the stage you are in right now.
~ ~ ~ ~ ~
Thanks so much for joining me for our summertime Photo Fridays.  I hoped you had some fun along the way.  I sure did!  This is definitely something we'll pick it up again.  Now, I'm off to plan a party!  If you'd like to send in a photo for a future Photo Friday, email me at Kristen (at) CelebrateEveryDayWithMe (dot) com.