Welcome to Entertaining Fridays!  I am so glad you have joined us.
Not too long ago, I was having a sweet bride and her mom over for a wedding planning meeting.  No, I am not back in business.  Just helping out a friend and getting my "wedding-fix."
For this meeting, I wanted to serve a breakfast item without serving a whole meal.  And for this breakfast treat, I have Wal-Mart to thank.  One day while shopping, they were sampling a little cup of Chobani vanilla yogurt with fruit and granola.  It was delicious!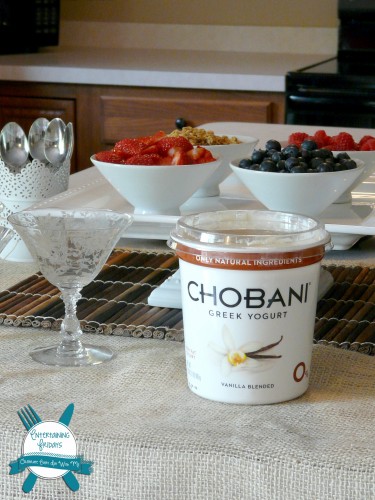 Now for my purposes, I scrapped the little sample cup server and borrowed these beautiful parfait glasses from my mom.  [Just the week prior, I had been hitting the garage sales and saw 8 parfait glasses for $5.  I talked myself out of them and later was wishing I had picked them up.  Oh well.  My mom's dishes are just exquisite.]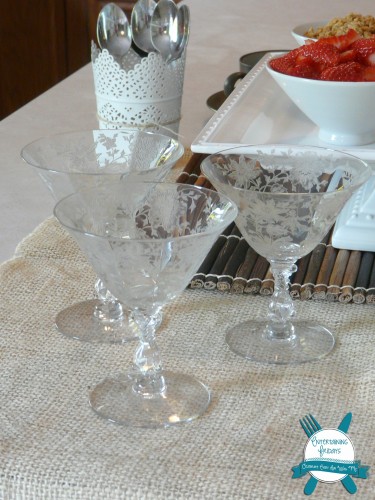 I love "build-your-own" bars.  There was the deluxe hot dog bar with all the awesome fixings, the campfire cones, my family's fruit pizza and even the build your own apple ring snacks.
Yes, letting your guests customize what they're eating is a favorite of mine.  For this breakfast treat, I served raspberries, blueberries, strawberry slices and Cascadian Farm Oats and Honey Granola.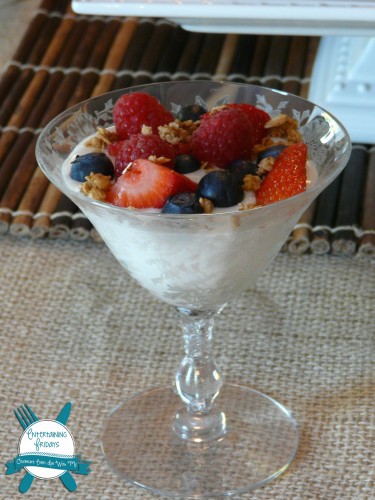 Mmmm!  So good.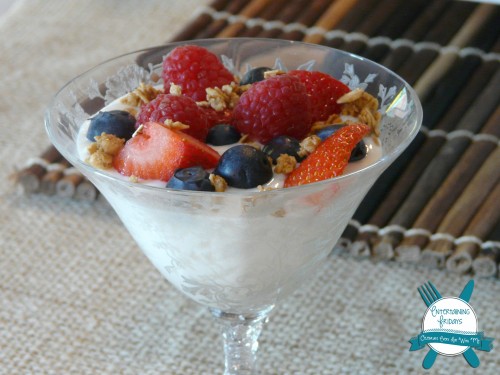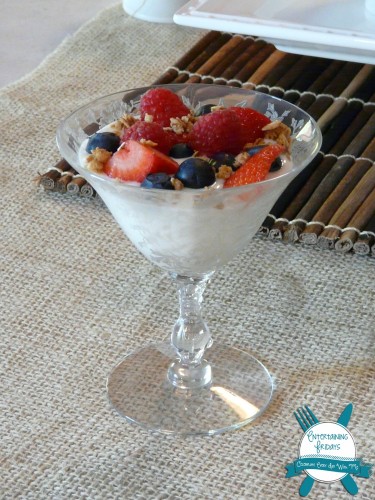 What is your favorite breakfast item to serve?  
Looking for a set of parfait glasses?  Amazon has this 12 dish set of Libbey glasses.  So cute!
Disclosure:  This post contains my affiliate links.  Please see my Disclosure Policy for more information.