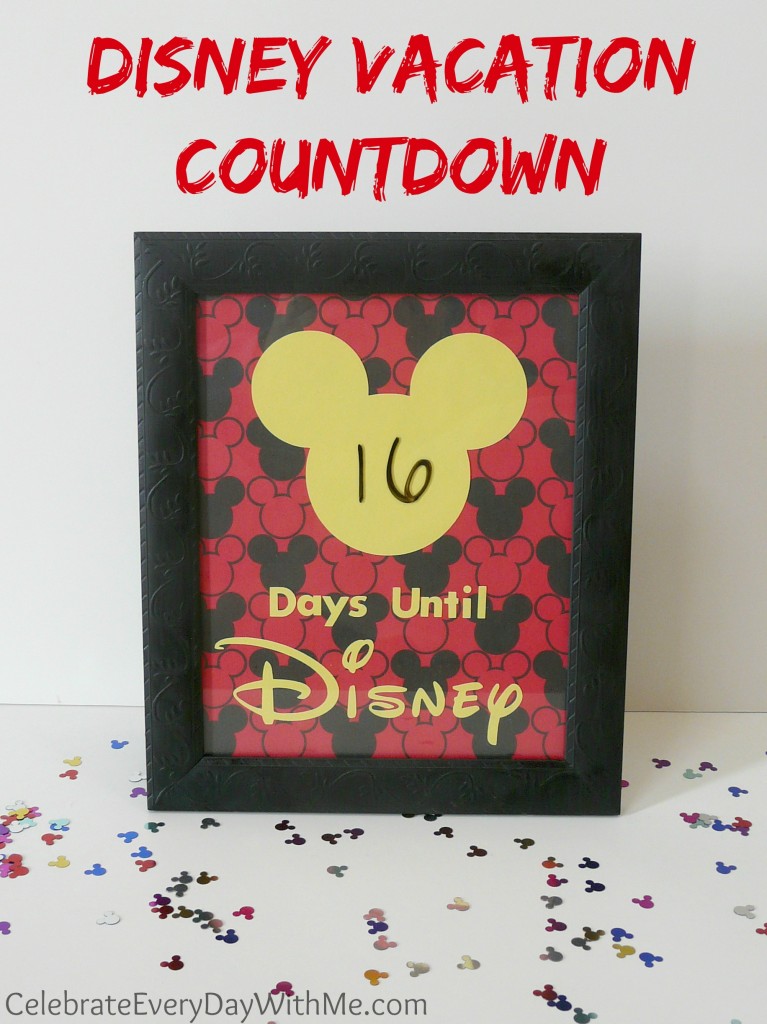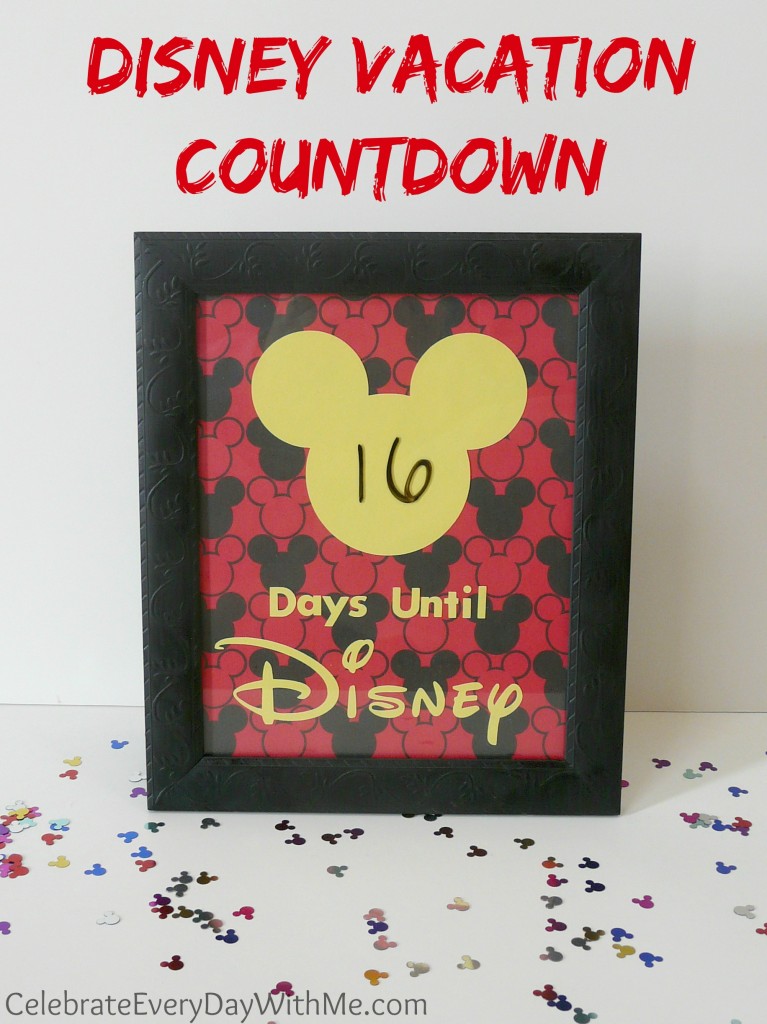 The moment you tell your kids you are going on a Disney vacation, you are bound to hear the relentless question, "How many more days?"
Rather than be bombarded with the question, make a countdown and engage your kids with the planning, excitement and yes, a little math.  The trip before last, we made this Disney vacation countdown.  But since our house is on the market, I didn't want strangers to know when we would be out of town nor did I want to remove lots of random numbers from the window or wall each time we had a house showing.
The new countdown?  An old picture frame touched up with a couple coats of spray paint, some scrapbook paper and a dry erase marker.
As Goofy would say, "Easy peasy, lemon squeezy."
The craft stores sell a great assortment of Disney paper.  This little beauty has been in my drawer for years and I was thrilled to finally use it.  With my Silhouette Cameo, I cut the lettering and Mickey head.  If you don't have a cutting machine, check out the alphabet stickers when you are at the store.  You may even find something 'more' Disney.
We started counting down a month before our trip.  The kids loved erasing and writing the new number.  And I loved the peaceful excitement as we looked forward to our time at Disney World.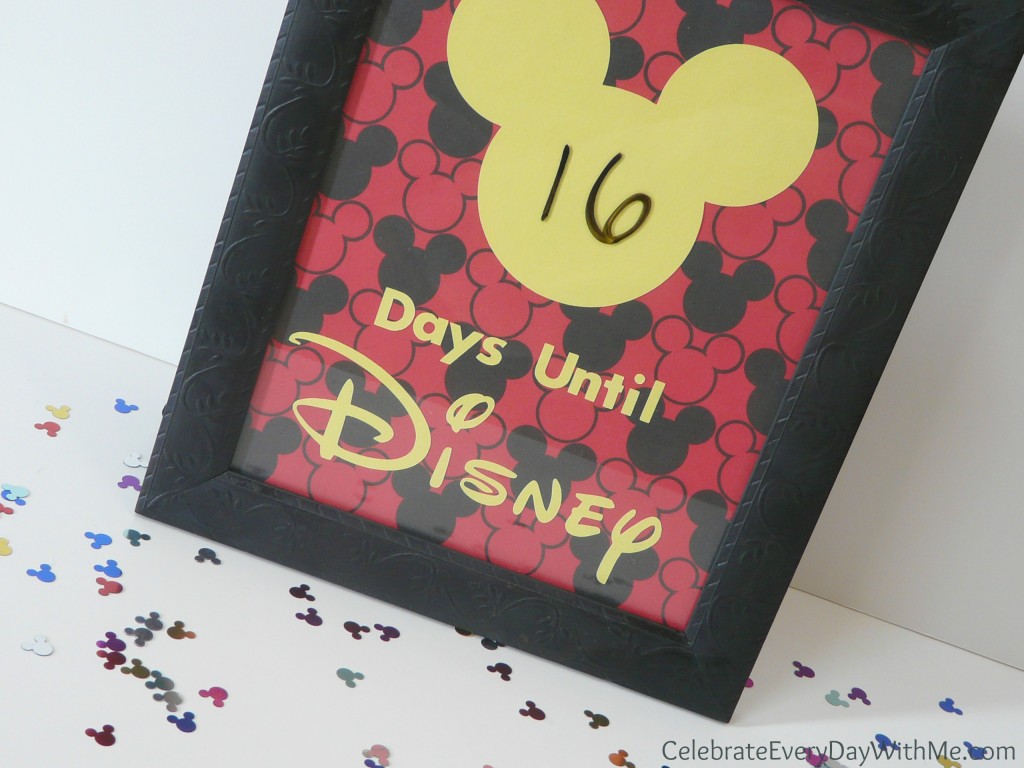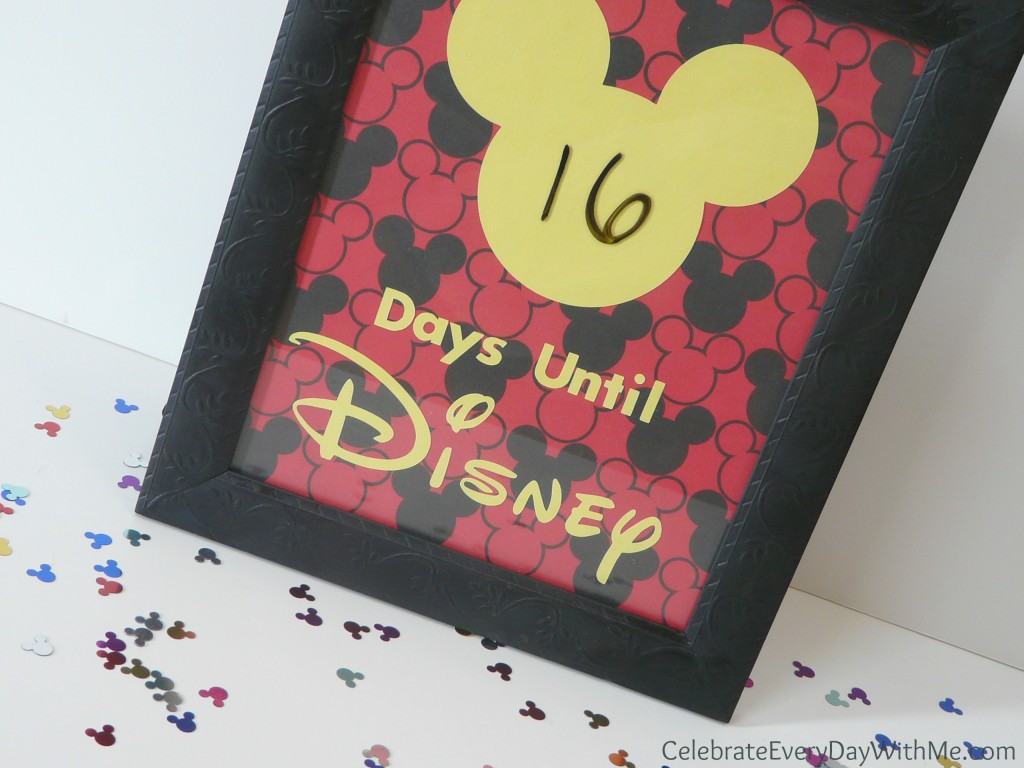 Do you make a countdown to your vacations?
You may want to also check out why There is No Crying at Disney World.