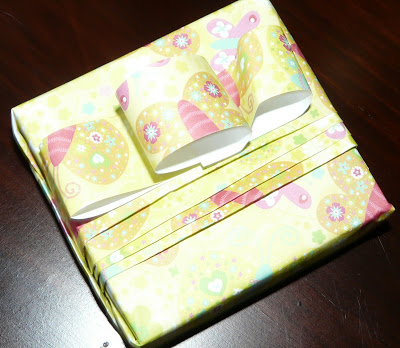 My (new!) sister-in-law recently gave me this gift with adorable wrapping.  So simple and so lovely!
Accordian the paper edge and close the seam on the top of the gift.  And since she was traveling and bows get crushed so easily, this little tri-circle bow is easily done at the last minute.  Make one long oval and a circle, then secure with tape.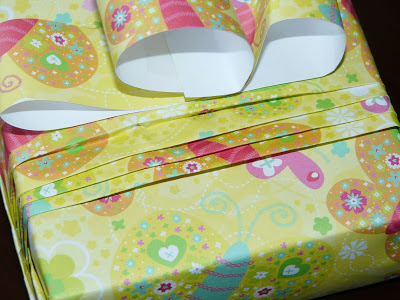 And if you're curious what was inside…it was a beautiful silver locket.