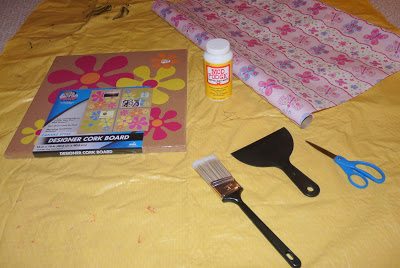 Today, I'm sharing about a fun craft I recently did.  Please know that I am not super duper crafty.  I enjoy doing crafts, but let's just say when I share about a craft, I will definitely be sharing what I wish I would have done differently!  So sit back, take some notes if you want . . . and check out this fun wall-hanging.  I think it is a great gift for a baby's room, especially if you know the color scheme.
I found the original concept on Pinterest done with fabric, but here is my twist on it.
What You Will Need:
A Bulletin Board (found this at a discount store for $3)
Mod Podge (oooh, love this stuff!)
Wrapping Paper
Paint Brush
Plastic Putty Knife
Scissors
Junk Plastic Tablecloth
Colored or White Buttons
Rit Dye (to get the button color I wanted)
Styrofoam Cup
Hot Glue Gun
Glue Sticks
Instructions:


1.  Dye the Buttons.  I wanted purple buttons, but couldn't find enough in the sizes I wanted.  So through Pinterest, I found out that you could die buttons with Rit Dye!  Go to their site for detailed instructions.  (#1 Do Differently: search harder for the button color you want.  The dye does come off on your fingers as you handle them, even when dry….and I really didn't like the smell of the hot dyed water!)  But nonetheless, it did the job.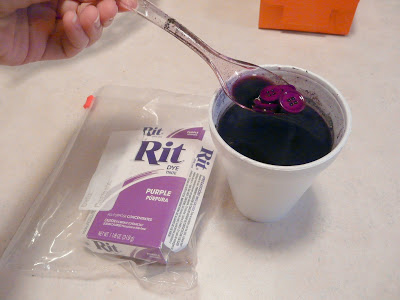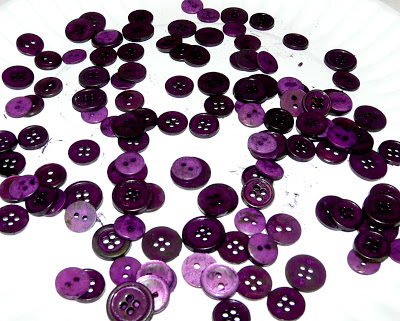 2.  Size the Wrapping Paper.  Leave appropriate amounts to fold around to the back.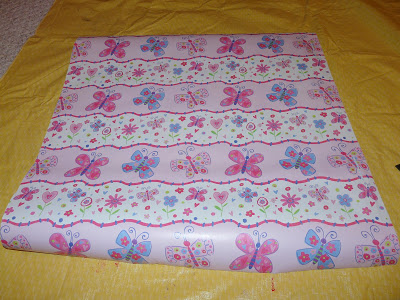 3.  Spread Mod Podge on the bulletin board and apply wrapping paper.  I did the face first, then the sides and back.  Gently use the putty knife to flatten.  I did all this on my junk plastic tablecloth to keep the mess to a minimum.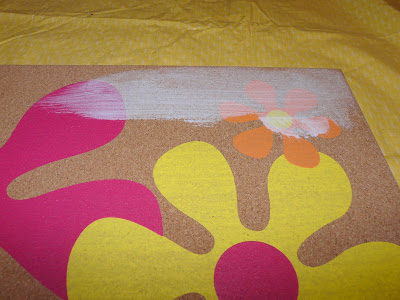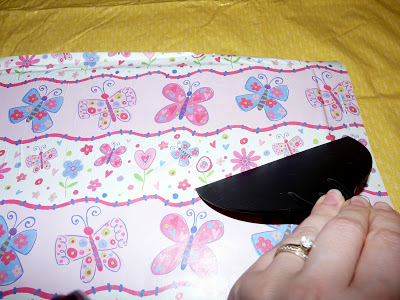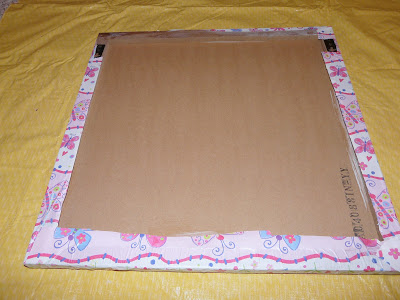 4.  Apply a coat of Mod Podge to the wrapping paper and more as needed.  (Follow bottle instructions.)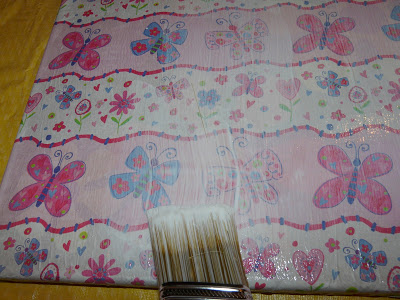 5.  Place Your Buttons.  Arrange the buttons on the board then hot glue each one.  (Do Differently #2:  Have a template or outline of the letter so it looks balanced and straight!)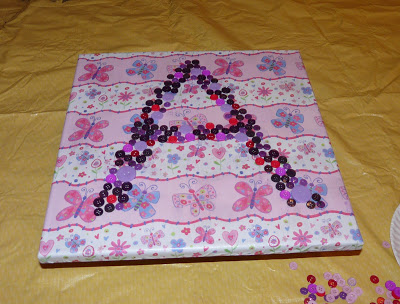 6.  Take a hair dryer to the little strings of hot glue.  It will make them easier to pull them off.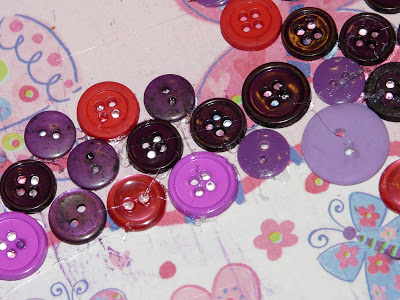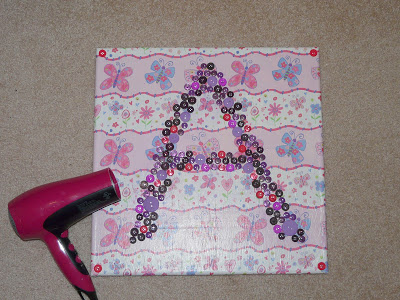 (Do Differently #3:  Don't leave where little hands can touch and pull off buttons.  The result is colored finger tips and missing buttons!)
(Do Differently #4:  Handle the dyed buttons as little as possible.  They left purple marks on the wrapping paper as I played with the placement.  No one else really even notices the marks given the wrapping paper I chose.  Again, a template or outline would have come in handy.)
Even with everything I could have done differently, I am happy with the finished project and I really enjoyed making something!