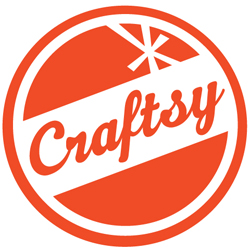 Do you like to learn new things or improve upon your existing skills?  I have always been one to enjoy trying something new.  I may not always be awesome at it, but I like the process.  Simply, I love to learn!
And when I saw these free mini-courses from Craftsy, I had to share them with you.  Whether you want to improve your knife skills for quick party prep, learn how to make cake pops, take great family portraits or even create personal birthday cards, I think you'll love Craftsy's variety of offered classes.
(The links below are my affiliate links even though the classes are free.)
Piece, Patch, Quilt: Basic Quiltmaking Skills
Bag-Making Basics: Reversible Tote & Zipper Pouch
The Wilton Method: Creative Cake Pops
Amazing Crochet Textures: Ribbing, Cables & Beads
Create Stunning Birthday Cards
2015 Craftsy Block of the Month
Figure Drawing: An Essential Guide
Ins & Outs of Grafting: A Crafty Class on Knitting Together

Flawless Finishing

Which of these free Craftsy mini-classes interest you?