Last Friday night, my family went to a minor league baseball game.  We usually go to one or two games a year and we have a blast eating hot dogs, birthday cake ice cream, but the time actually sitting in the stands is . . .  well, short.  Young kids (at least my young kids) don't last long when they do not understand the game nor find much interest in it.
And since there is still some time left to take the family to a ball game this season (the World Series begins October 23rd), I wanted to share my Baseball Scavenger Hunt with you.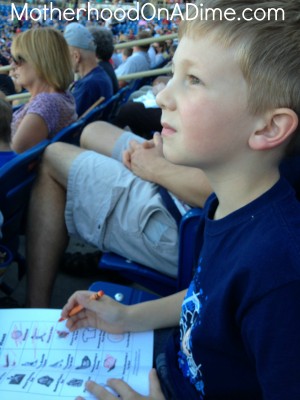 Head over to Motherhood On A Dime to download my free scavenger hunt and find out how it helped us all enjoy the game a little more!