Welcome to Entertaining Fridays!  I hope you enjoyed last week's free Thanksgiving Napkin Wrap printable with Scripture verses.  This week, I've been browsing Pinterest and gathering ideas for your Thanksgiving Table.  One thing I know after looking at so many, I want to create a box or wooden plank for my next long tablescape.
Now, feast your eyes on these tables!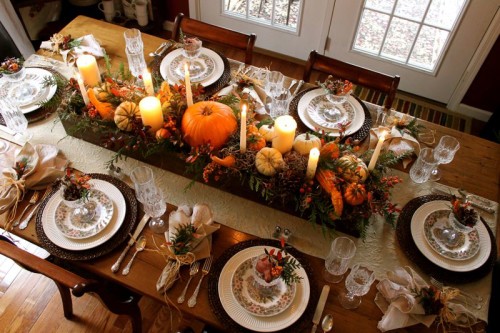 Far Above Rubies
Gorgeous wooden box that could be used for all seasons.  I love the overflowing bounty, traditional colors and use of candles in the box.  Also notice the patterned plate set upon white plate and dark charger:  great contrast with the use of pattern.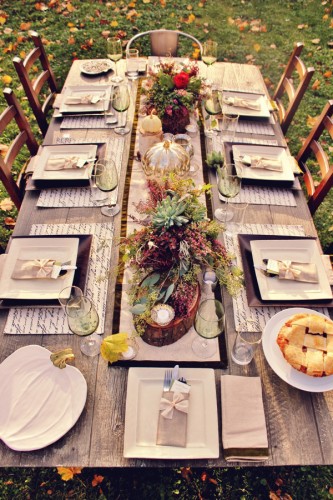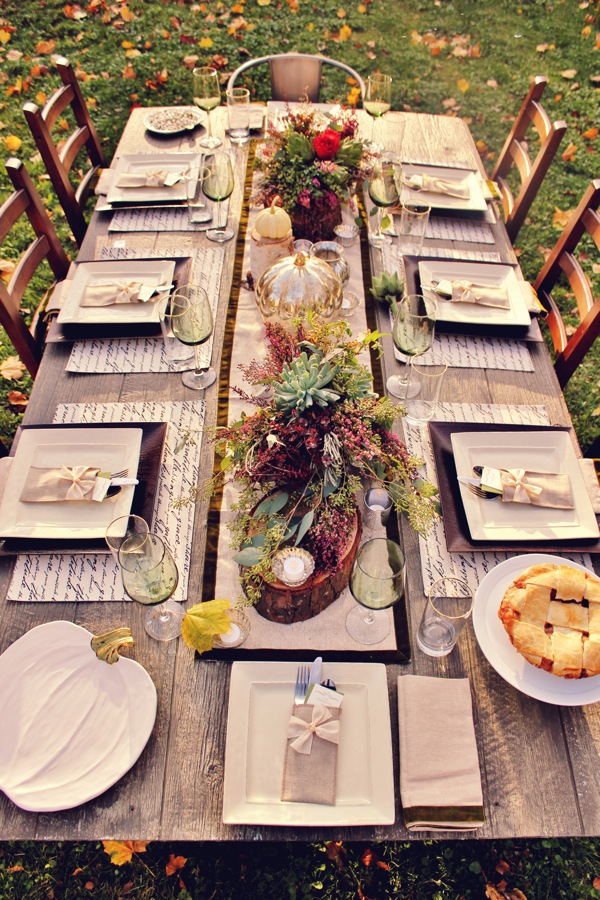 The Sweetest Occasion
Oh, outdoor entertaining!  What's not to love with this rustic table, creative "thankful" placemats and simple square dishes.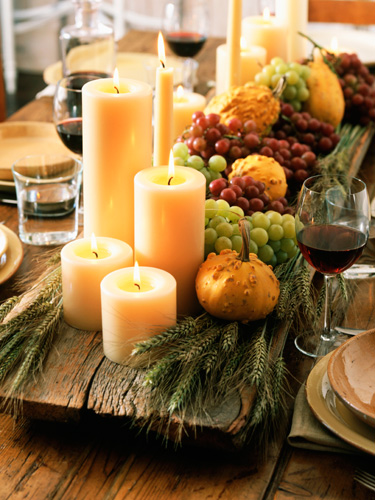 Country Living
And here is the wooden plank used to tie all the centerpiece items together.  Lovely, isn't it?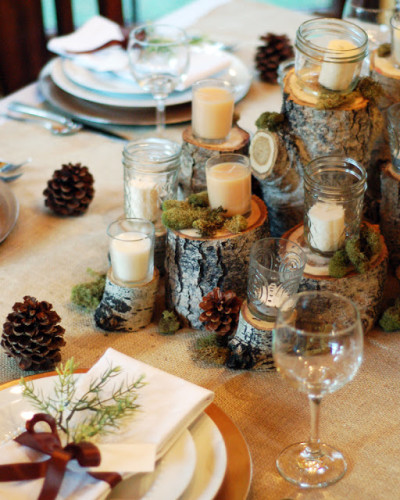 Take the Side Street
I love bringing the outdoors in to create a rustic feeling (see my brother and his fiance's bridal shower).  For this Thanksgiving Table, the addition of candles in various jars adds a hint of elegance even with the burlap base.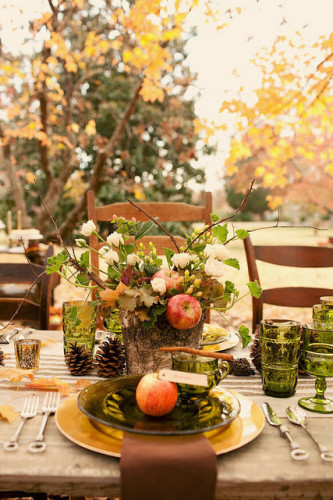 Decor de Provence
Don't you love the creative mix of color and texture for this table?  Heavy green glass, gold chargers, fruit, flowers and a rustic table.  Gorgeous!
Hostess with the Mostess
Oh more dining in the great outdoors.  Chiavari chairs, burlap, strong color contrast . . . and hanging candle lights.  It just goes to show that you don't need some fabulous outdoor venue to host an elegant party.  Look at that worn down garage door in the background.  I think it adds to the charm.
Setting for Four
This is such a pretty table setting with simple and muted colors for dishes and napkins.  Did you catch the pillow for the guest at the head of the table?  It is a great way to add warmth to your table.  Although, the flames near the wheat may add too much warmth.  Anyone else feeling a bit nervous about?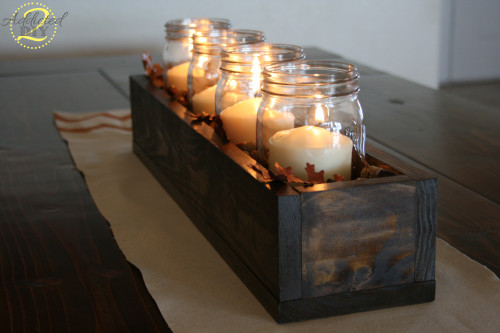 Addicted 2 DIY
More proof that I need to make one of these boxes!
Waiting on Martha
Ah, beauty!  Look at this full centerpiece acting as a table runner with intermingled candles.  And how lovely are the alternating dishes?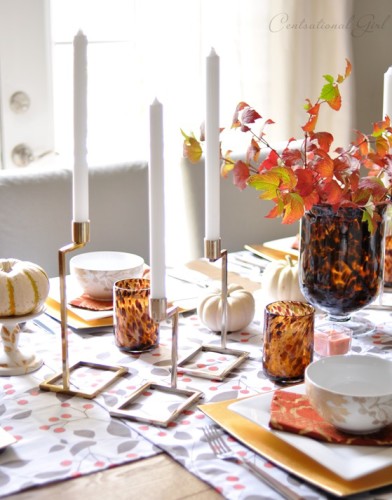 Centsational Girl
This modern twist on a Thanksgiving table has my attention.  How do you like it?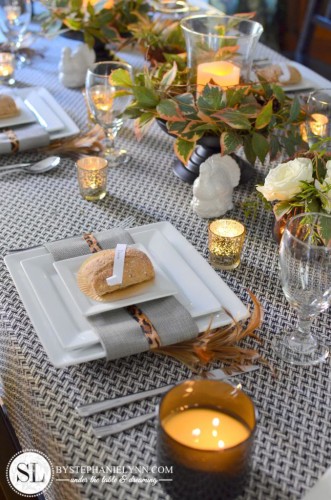 By Stephanie Lynn
Another modern look for a Thanksgiving Table.  I like the strong use of patterns from the table cloth to the leopard trim on the napkin (are those feathers?) and also the ornate candle holder to add some glitz.  And as you may know, I love seeing place cards on the table.  This one is simple and sweet.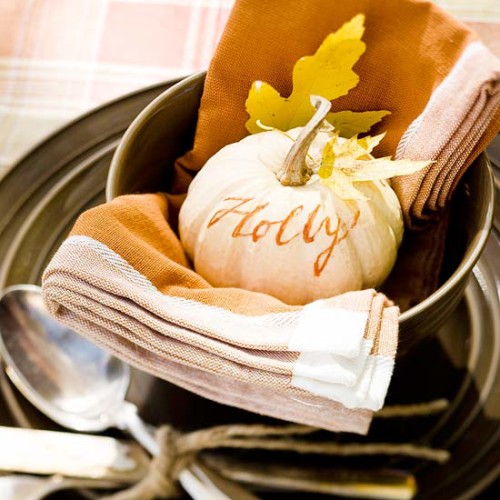 Better Homes & Gardens
For all you crafty friends, wouldn't your guests' names look cute painted on a pumpkin?  I love it!
Sheek Shindigs
Do you host the children at their own table for Thanksgiving?  If so, I think they will love this sweet Mayflower filled with treats and sweets.
Which is your favorite?
Happy Thanksgiving!