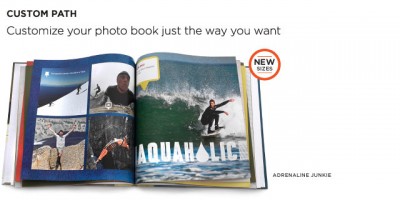 First week of school for us . . . done!  How many pictures did you snap on your children's first day of school?  I got a bit carried away . . .
One thing I love is capturing special moments with my camera and then as you probably know, making photo books and re-living the memories over and over again, snuggled on the couch.  I will admit I am behind on my kids' annual photo books, but I am eager to catch up.  They love flipping through the pages of their personal books!
Anyway, I wanted to pass on that Shutterfly is offering a FREE 8×8 photo book coupon code!  Isn't that awesome?  What I love is that you can apply the savings to a larger size book if that is what will match the others on your bookshelf.
Click here to find out more and use code:  SUMMERBOOK.  This code expires September 11, 2013.
Happy Friday!
(This post contains an affiliate link.  Please see my Disclosure Policy for more information.)