Welcome to Entertaining Fridays!  I am so glad you are joining us.  
Whether you need a treat to bring to an event or if you want to be ready for last-minute company, this is an easy and quick treat that requires only 3 ingredients to keep on hand in your pantry.  I made these semi-homemade treats for my son's classroom on his birthday.  It was so fast and easy . . . just what I needed after moving and still living in chaos.
Ingredients for this Easy, Semi-Homemade Treat:
Line up your rice krispy treats on wax paper and prepare your chocolate.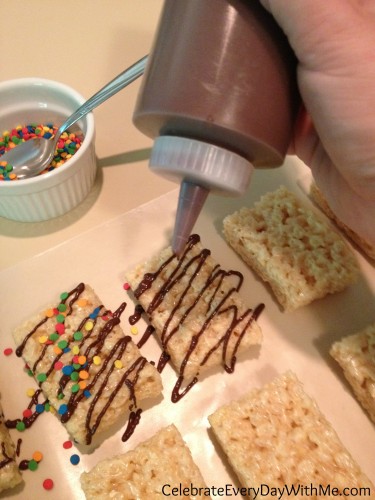 Drizzle your chocolate on the treats and top with sprinkles.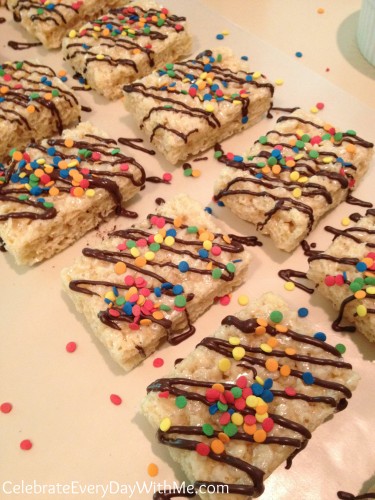 Oh so easy . . . and delicious too.  Enjoy!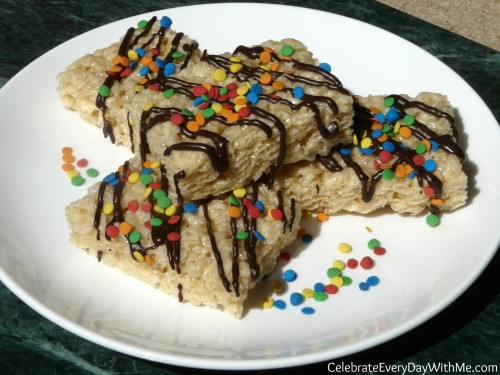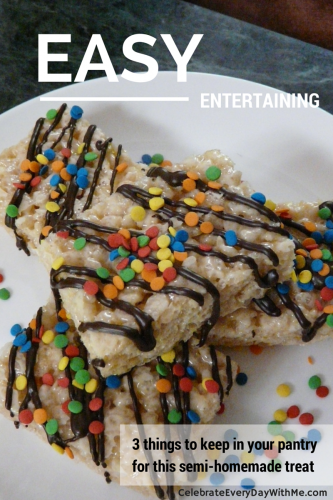 What is your go-to treat?
(Disclosure:  I received the chocolate drizzle from Chocoley at no cost.  Please see my Disclosure Policy for more information.)