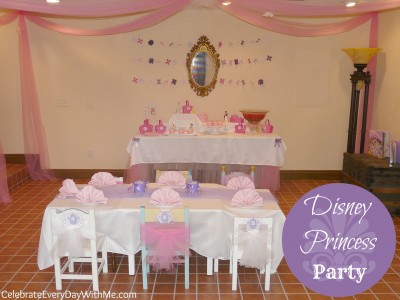 Aside from the family "picnic party" I shared last month, I am quite behind on sharing about all our recent parties.  So over the next month, you'll be seeing a lot of celebrating here on the blog!  Ready for the fun?
My daughter turned four for this summer and just like any other little girl, she is enthralled with the princesses.  Dress up, large faux jewels, fairy tales and princes.  Did you used to pretend to be a princess when you were little?  I love playing to the imagination and of course, I love Disney.  Hence, our Disney Princess Party!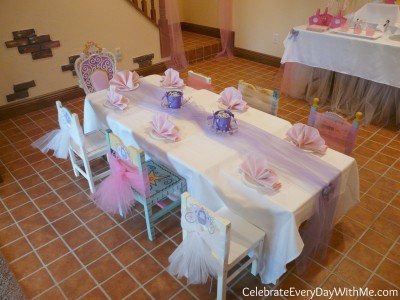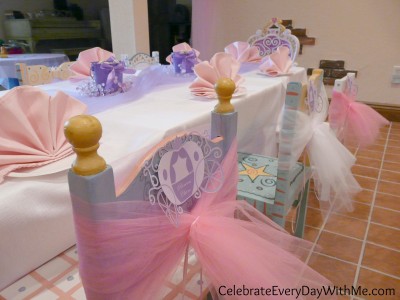 Little tables and chairs, folded fan napkins, Cinderella's carriage seat assignments and lots of tulle.  I will tell with you that the leftover bolt of white tulle you see is from . . . my wedding 9 years ago (I told you I am a saver).   The pink and purple was new and bought with coupons.  There is great advantage, financial advantage that is, in knowing your theme well in advance of the party.  You can search prices, use 40-50% off coupons over the span of time and watch your savings grow.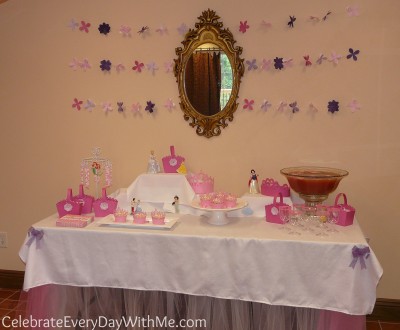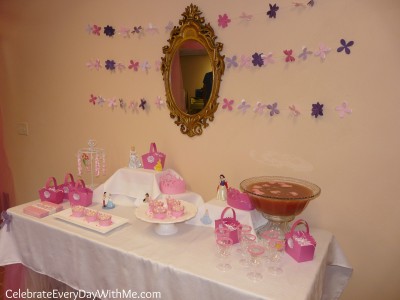 The blossom garland on the wall, the favor baskets (filled with Disney Princess goodies) and cupcake wrappers were made with my Silhouette Cameo
.  Most of the little tables and chairs, Disney figurines and even the Snow White mirror came from my mother.  And oh, how I wanted to keep that mirror!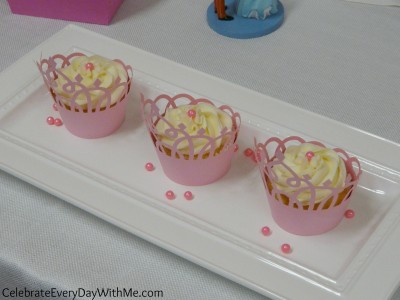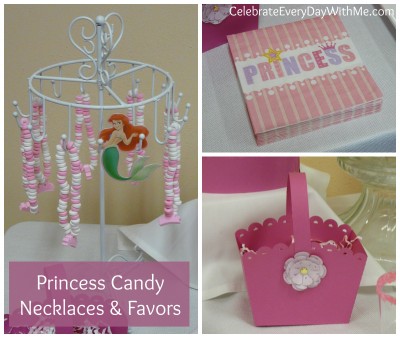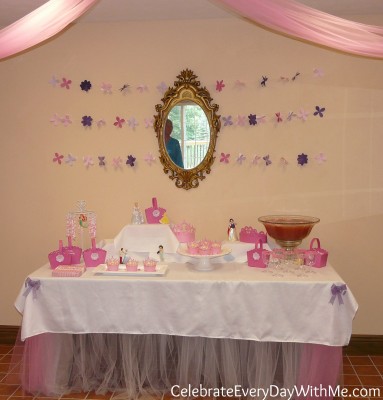 Next week, I'll be sharing about our simple Princess Photo Booth and our two Activities (they were hits!).  Hope to see around the castle!
>Click here to see Part Two of our Disney Princess Party.
>Need some inexpensive linens?  Go here to learn where I have purchased most of the linens in my collection.  One of my favorite party tips!!
(This post contains an affiliate link.  Please see my Disclosure Policy on the About page for more information.)