Looking for a yummy treat on a hot summer day?  These confetti pudding popsicles are not only delicious (they kind of taste like birthday cake!), but they are so easy that your kids can make them too.
What You'll Need:
Prepared Vanilla Pudding (we used two large boxes)
Sprinkles
Assorted Cups, Popsicle Holders or a Popsicle Cake Pan
Popsicle Sticks
1.  Make your pudding.
2.  Put sprinkles in the bottom of your cups or pan.
The pan we used is actually intended for cake, but our pudding worked beautifully!  Amazon
 sells them pretty cheap.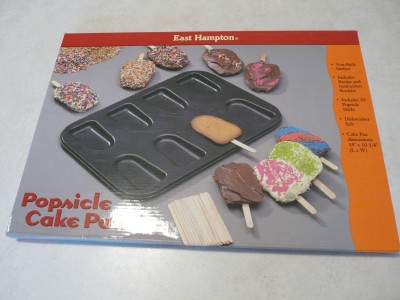 3.  Layer pudding and sprinkles in your cups for a fun and festive look.  Then insert your popsicle sticks.
Fill your pan with pudding and add more sprinkles!

4.  Freeze until solid and then enjoy!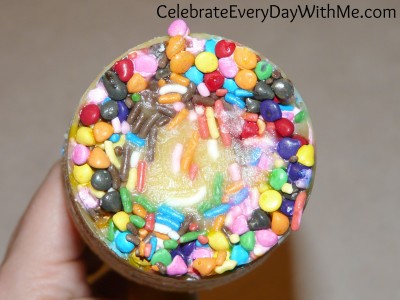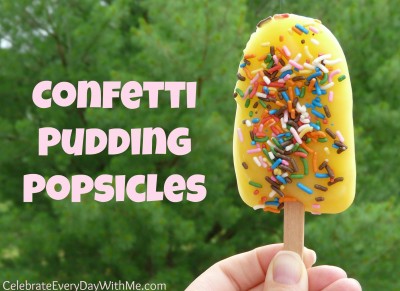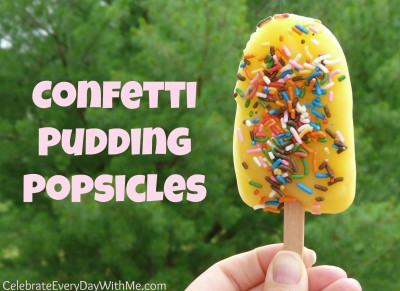 (This post contains an affiliate link.  Please see my Disclosure Policy on the About Page for more information.)
Linked up with:  Tutus & Tea Parties, Cheerios & Lattes, I Can Teach My Child