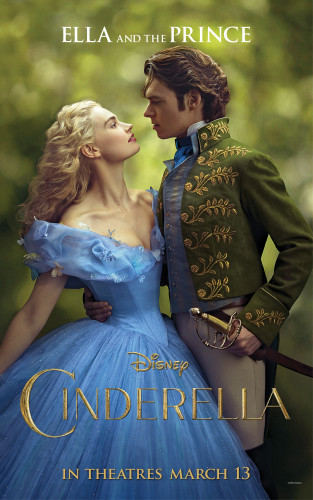 Last weekend, my mom, daughter and I saw the new Cinderella movie.  Can I just tell you how much we loved it? It was my daughter's first movie in the theater and it couldn't have been more perfect.  Disney's Cinderella was a magical movie.  The colors, the beauty, the setting . . . it was simply stunning.  Another blogger mentioned that she felt like she had been to Disney World after seeing the film and I couldn't agree more.
Disney held closely to the original story, only varying slightly (none of which I minded at all).  Ella's family was very close knit and precious to watch.  Yet, this made the mom's (and eventually the dad's) death all the more painful.
The theme of having courage and being kind was a refreshingly wholesome lesson carried through the entire film.  Have you ever watched a movie and felt the worse for having seen it?  Not with this film.  I left inspired to do better and be better.
For parents of young children:  it is rated PG.  I tend to be very cautious with Hollywood's rating system.  I figure that if Hollywood sets the suggestion at a certain age/rating, I will probably be more conservative.
There are three family deaths in the movie (Cinderella's mom and dad, and the King).  This could affect some young children deeply.  The scenes are intense and very sad.  There is background gambling and drinking and a couple words like "stupid" used throughout the film.  The step-mother is very mean to Cinderella as well.
My daughter is 5 year old and quite mature for her age.  I don't know that I would show it to children younger than 5, and even then it would depend on the child…why expose them to parental death only for the purpose of entertainment?
A great resource for learning more about the film is  Common Sense Media.  I often use this website before showing my kids a film I have never seen.
Did you see the movie?  I'd love to hear what you thought.  And until the movie comes out on DVD (which we will have to buy), here are some free activity sheets for your kids to enjoy.
Free Cinderella Activity Sheets
Cinderella Spot the Difference
Cinderella Spot the Difference
Cinderella Spot the Difference
Cinderella Spot the Difference
Cinderella Connect the Dots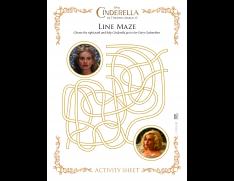 Cinderella Maze

Cinderella Clock Craft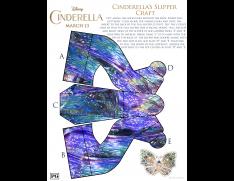 Cinderella Slipper Craft
Cinderella Memory Cards