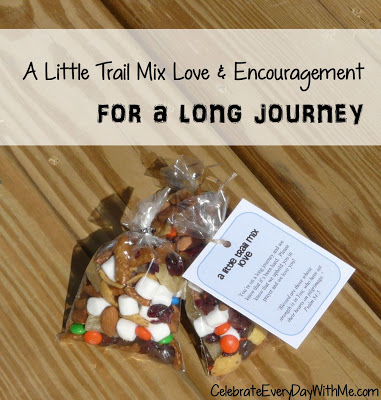 Do you know someone who is on a long, tough journey?  Send a little encouragement their way with this trail mix love.It is simple to do!  Raid your pantry or stop at the store.  Surprisingly, all I had to buy were the pineapple chunks and sesame sticks.  We had mini-marshmallows, corn chips (for the salty ingredient), almonds, craisins, M&M's and goldfish.  Whatever you choose to use in your trail mix, keep in mind the sweet and salty for taste and the texture, size and color for appeal to the eye.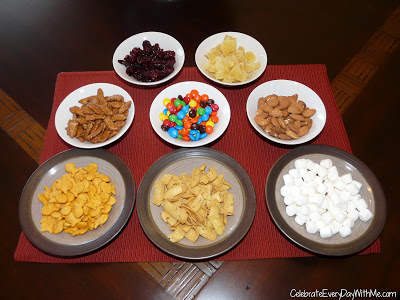 I already had plastic favor bags on hand, but you could use sandwich bags or resealable bags, cutting the zipper off if you want more of a "gift" look.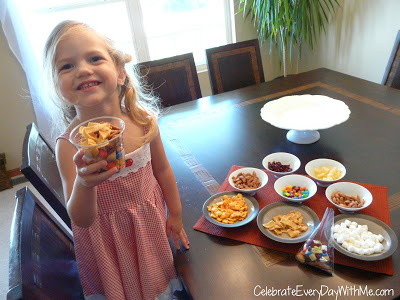 Not sure who to give it to?  Think of who may be experiencing a rough time due to a difficult situation, illness, death or challenge.

This is a great opportunity for your kids to reach out and serve, as well.  They can help you (with clean hands, of course) make the bags of trail mix.  When you're done, you may want to let them make a cup for themselves as well.
Speaking of teaching kids to serve, I have an exciting announcement coming later this week.  Stay tuned!