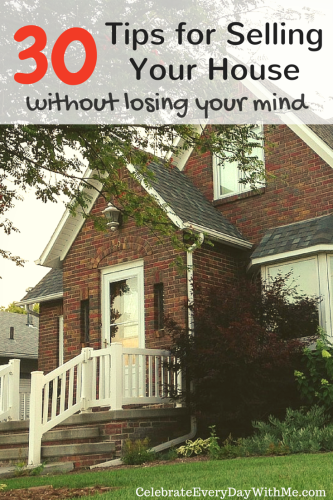 Selling your house is a crazy, exhausting process … especially when you have young children who are constantly making messes. The last minute showings, the stress of maintaining a nearly perfect house, the ups and downs of thinking an offer is coming and the brutality of negotiations.   Truly, it is something I hope to never have to do again.
In the whole process, however, I learned a lot.  I tried many different things to see what worked best for my active family.  I found solutions that saved time.  I learned how to live simply.  I became more diligent in things I had previously and consistently put off.  But when you may get a house showing with little notice, you don't want to let the house get too out of control.
I spent over a year in house-selling mode.  Yes, over one year.  We started out For Sale By Owner, but in the end our house sold when listed with a real estate agent.  On the flip side, take my best friend who just sold her house and was under contract within a week.
So the following list is our collaborative efforts at helping you stay sane.  30 Tips for Selling Your House without losing your mind.  Yep, because there will be times when you feel like you're pushing the limits.  But do what you can, find out what works for your family and keep going.
And incidentally, my favorite tip is the last.
Let's Get Started:
1.  Keep Laundry Baskets in key places around the house to collect the clutter.  What rooms are your mess magnets?  I kept laundry baskets in my office and family room so that when I got word of a showing, I could quickly collect my clutter in the laundry basket and take it with me.
2.  Use Your Car As Storage.  Where did I put those laundry baskets?  Yep, right in the car.  My mini-van became the home to anything I wanted out of the house for the showing.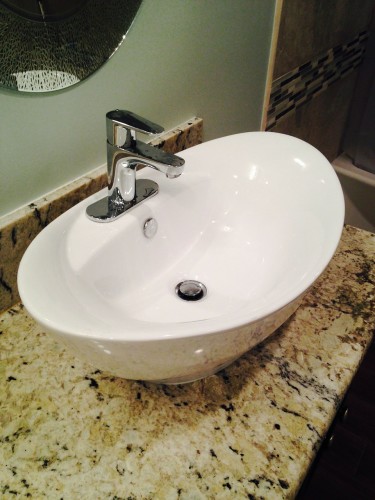 3.  Keep a Set of Wipes on Your Bathroom Counters.  If you wipe down your counter often, you'll save yourself from a deep-cleaning before a showing.
4.  Buy a New Set of Towels for Your Bathrooms.  Who wants to look at your ratty towels when checking out your bathrooms?  I spent a minimal amount of money and bought a set of towels for both upstairs bathrooms that only came out for showings.  They looked so much better than the towels we used every day.  And I didn't have to worry about the condition of my everyday towels for a showing.
I also bought new pillow for the couch…ones that looked fantastic in color and condition.  I kept them in a corner in the family room and they were only used for showings.  If your pillows look good, don't worry about this.  Mine were well-used by the kids and needed to be updated anyway.
5.  Contain Your Bathroom Toiletries.  I used a clear shoebox-size container for all my bathroom counter toiletries.  This makes it so easy to grab the entire container and place it in your closet or cupboard.  Clean and clear counters look the best.
6.  Keep Your Linen Closet Smelling Fresh.  If you ever get that scent on bedding that has been in your closet for awhile, try putting a new dryer sheet in between the sheets for a pleasant and fresh smell when your prospective buyers look in your linen closet.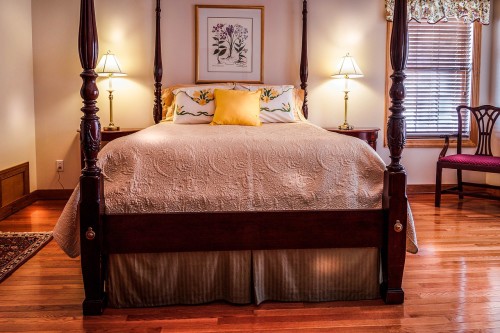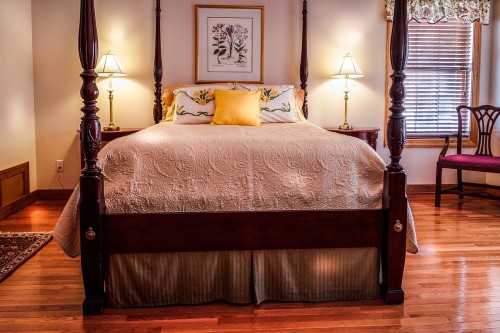 7.  Make Your Bed Daily.  Not only is this a good habit to get into, but it is one less thing you'll have to do if you have a showing.  Bonus:  Isn't it a wonderful feeling to climb into a made bed at the end of the day?
8.  Wipe Out Your Shower Daily.  Instruct the last person taking a shower for the day to wipe it out when they are done.  Maybe this is a reason to get up and shower early.  😉
9.  Set Up & Keep a Cleaning Routine.  There is nothing worse than getting a call for a showing with only a couple hours to prepare if you haven't been keeping up with your house.  I remember one Saturday night (you'd think I was safe on a Saturday night, right?) getting a call from my agent for a showing in an hour and a half.  We left our friends and raced home to clean.  All four of us, including my then 4 and 6 year old, cleaned like mad people.  I was actually impressed how well my kids pitched in and cleaned.  It was great for bonding (lol), but not so fun in the need to rush.
10.  Stage!  Yes, do stage your house.  I had a cousin who is an interior designer walk through my house and give me her opinions on what I should do to make my house look more appealing.  It was so helpful.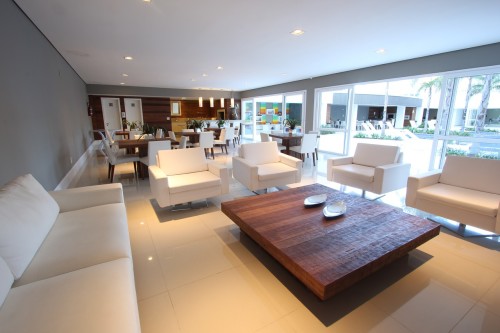 11. Thin Out.  No one wants to see all your clutter.  Before putting our house up for sale, I went through each room and boxed up things.  My goal was clean, neat and the look of a well-organized home.  It also made the house easier to clean with less stuff.  I grew to like the simple look.
12.  Be Prepared With a List of Updates You Have Done.  Whether this is to give your agent, an inspector or to convey to buyers making an offer, think it through and have a list ready.
13.  Leave a Note if Needed.  I typed up two notes for the house.  One was in the foyer and read, "Children on Floor.  Please Remove Shoes."  It helped on the dirt that was tracked into the house during showings.  The other pertained to our pond in the back.  To remove many concerns that go with a pond, I shared that it was 3-4′ deep and maintained by the association.  It was important for any prospective buyer to know this information.  Is there anything your buyers should know?
14.  Organize your Closets & Cupboards.  Don't leave your closets and cupboards a mess.  People will look through them.  Do it before you list the house and work to maintain the organization.
15.  Put Things Back After Using Them.  Another good habit to get into and teach your children.  This little effort after using something can make a big difference when you get that call for a showing.
16.  Eliminate Using A Room.  If you are in an area where houses sell quickly, can you eliminate using a room altogether such as the dining room or an extra bathroom?  This wasn't really an option for me over the entire course of time, but you can bet I kept the kids out of the basement if I had showings within a day of each other.
17.  Reduce Kids' Toys, Especially Those With A Lot of Pieces.  Make life simpler and pack up some of the kids' toys for a couple weeks and then swap them out.  Put away games and toys with a lot of pieces.  Think simple!
18.  If Playing Music During a Showing, Keep it Soft and Neutral.  Pick something instrumental and low-key, not a style of music that could be considered annoying to your prospective buyers.
19.  Turn Lights On Yourself.  You want your house to show in the best light and you know which lights in your house make the rooms look best.  Even with mid-day showings, I turned on the majority of our lights and lamps.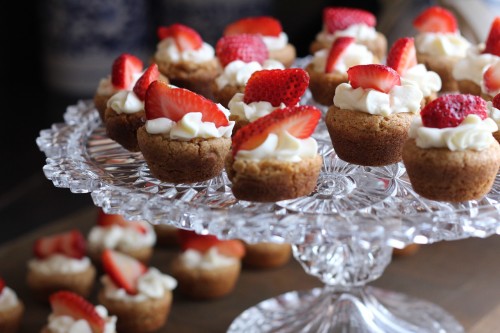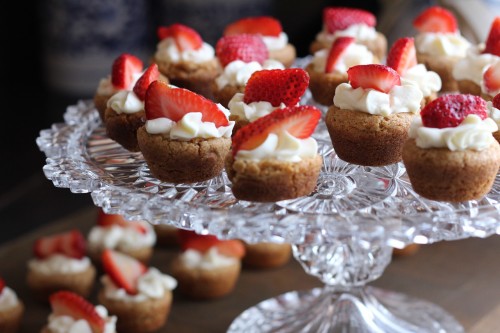 20.  Be Hospitable (Offer a Treat if it Works Out).  I didn't do this on a regular basis, but I did with a set of buyers coming for a repeat showing.  I had a party earlier in the day (yes, I am nuts but the buyers were aware of it) and we had several delicious cupcakes left over.  I put them on a cute pedestal and left a note to help themselves.  It was really about hospitality.  If you serve a treat, be sure to include paper plates and napkins . . . and make sure your trash doesn't stink.
Incidentally, they bought the house.  I'll leave you to draw the conclusion.
21.  Don't Stress If Your House Doesn't Look Perfect.  This was hard for me because I wanted my house to look its best.  But my Real Estate Agent gave me some good advice.  She told me it was better for a prospect to see the house even if it has some messes than to have me turn them away and lose a good potential buyer.
22. Don't Get Emotional.  It is so easy to be emotional when it comes to selling your house.  Low offers are taken personally.  Negotiations can be heart-wrenching.  As much as is humanly possible, try to think of the selling of your house like a business.  You are selling a product.  You want to yield the best possible return, but you also want to achieve a sale which may require giving more than you hope in exchange to get it done.
Dan and I found it helpful to put ourselves in the place of the buyers as well.  What would we have done in their shoes?  It caused us to be more objective and not offended throughout the process, especially when we probably would have done the very same thing.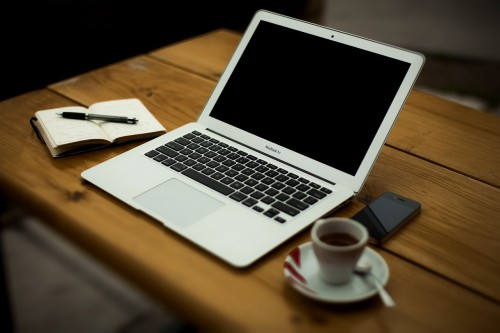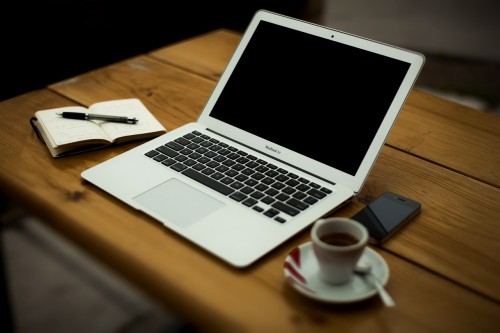 When Selling For Sale By Owner –
23.  Research the Comparisons Yourself.  Use Zillow or Trulia or your county website and see what has sold recently in your area.  Compare price per square foot, different features and consider condition when determining your listing price.  Be reasonable (and realistic).
24.  Be Sure That You Enjoy Meeting New People.  If you are not a people person, this will become one of the most awkward situations when you welcome strangers into your house.  For Sale By Owner is not something I would suggest to a person who is not comfortable with meeting and engaging new people on a regular basis.
25.  Set Boundaries for House Showings.  Will you show the house yourself?  Will your kids be present during showings?  These are all things to be discussed before your first showing.
26.  Take Great Photos.  Clutter clean each room and wait for good sunlight to take your house pictures.  I actually shot the front of my house in the morning and the back of my house in the later afternoon because I wanted the best light possible.  You may feel differently, but I much prefer photos where the drapes are open and a room is flooded with natural light.
27.  List Your House in Multiple Places.  Share on Facebook, use Craigslist (if you're ok with it), create a website.  I used Tackk to create a landing page that I could put on all my paper flyers and social media.  Ask your friends to share on their social networks as well.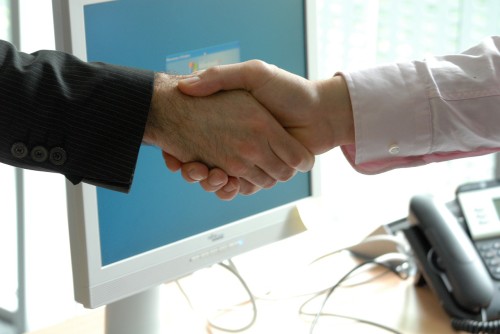 When Listing With A Real Estate Agent –
28.  Work with an agent who you trust, like and will work hard with and for you.  We were blessed to have a great agent whom we have worked with twice before.  She started as an agent but became a friend.  Her advice was invaluable.
29.  Negotiate Commission.  It is okay to negotiate on the commission with your agent and their agency.  Even a half percent can make a difference.  Ask around and find out what friends have found to be normal in your area.
 My Favorite – 
30.  Preserve Memories & Take a Video Tour.  I am very sentimental.  And while I was so excited to be under contract for the house, I couldn't help but be sad that we were moving on.  That was the precious house to which I brought my babies home.  It was the first house Dan and I bought.  Those walls were filled with so many wonderful memories of watching my kids grow, parties, entertaining on the deck, feeding the fish and so many other blessings.
Before I began packing, while the rooms still looked normal, I took my video recorder and created lasting memories of the house.  I started outside, shooting the house and yard.  Then I went to the front door and rang the doorbell to which my kids answered and continued to give me a tour of the whole house.  Saving the thoughts from their perspective will be precious when they are older.  Sure, I'll probably cry, but sweet tears thankful for all the memories the Lord blessed us with in that house.