Once a month, for over a year now, a little green box arrives on my doorstep.  The mail lady may think this is an ordinary box.
Here is what the Mail Lady sees: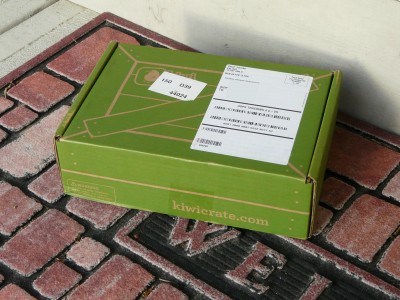 But to my family, when this special package arrives . . . Here is what WE see:    
Yes, the delivery of our Kiwi Crate brings excitement to my kids' faces (and to my own) because we know that creative, well thought-out fun is about to begin.
If you're not familiar with Kiwi Crate, here is the quick 411 of what it is all about.  Kiwi Crate is a monthly subscription service "designed around fun themes and filled with all of the materials and inspiration for hands-on projects.  [Your kids will] explore with arts & crafts, science activities, imaginative play, and more."
But it isn't just our family that loves Kiwi Crate, it is moms and families everywhere.  And here is why:
1.  Each box includes 2-3 different awesome projects.  I am always impressed both by the creativity for the project idea and in the execution/creating of the craft.  This particular month's crate was about storytelling.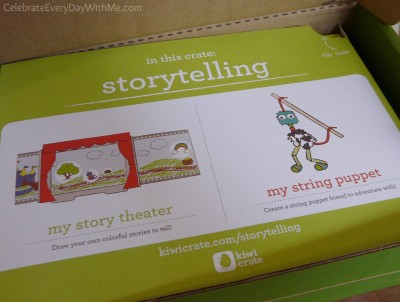 2.  Everything you need for your projects is included in the box.  (Did you catch that?)  Everything.  There is no running to the store because you ran out of glue.  All of your supplies are right there waiting for your kids' little hands.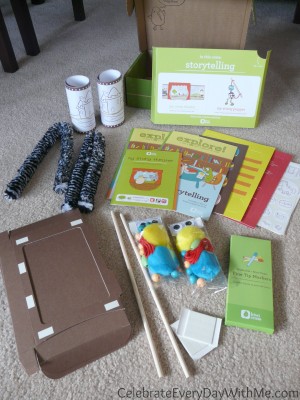 3.  There is no prep work!  It is so nice for busy moms to sit down and get your kids started without having to prepare ahead of time.
4.  Kiwi Crates will often occupy your kids for hours!  Between making and playing, your kids will be occupied.
6.  Kiwi Crates are hands-on, creative fun.  No sitting on the couch when a crate arrives.  Kids are actively involved in creating and playing.
7.  Crates include high quality materials.  Items are durable, creative and artistic.
8.  You can stock your craft closet with unused or leftover materials.  I have accumulated a lot of fun craft supplies because of Kiwi Crate!
9.  Kiwi Crates get your kids thinking, imagining . . . and laughing.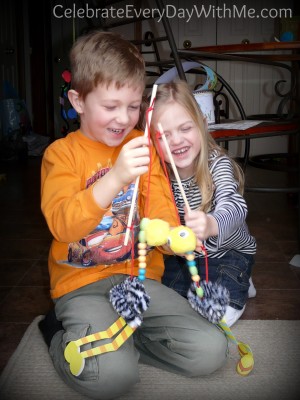 10.  Bonus ideas for other projects are given too.  A couple months ago, we made Modern Art Toast, edible and fun!
11.  An "in theme" sticker of Steve, the Kiwi, is included in each month's box to put on the Kiwi Crate chart (or your face).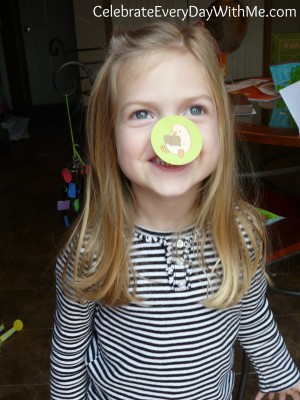 12.  You don't have to be a crafty mama.  Every kit includes easy instructions and wonderful ideas.  Not craftiness required!
Learn more about Kiwi Crate Subscriptions and Gifts here.
Disclosure:  This post contains affiliate links.  All opinions are my own.  As a blogger, I do receive a small discount on my crates each month.